The kindergarteners brought the musical instruments they created at home as part of the Family STEAM Project this month to music class.
Mrs. Markstrum added some traditional instruments to the mix. What a band!
As I mentioned earlier in the post, these musical instruments were created as part of a homework activity I refer to as "Family STEAM Projects." Families are given a monthly theme to explore that has a STEAM engineering project focus. Here is what September's project looked like:
Students also have planning sheets to help guide the engineering process. They may do the writing themselves or have a parent or family member help. Here's an example of those:
Once the creating was complete, students brought in their instruments and gave a brief presentation to the class. We start working on public speaking early in kindergarten!
I love giving students the opportunity to present their work, as well as the chance to practice asking questions and giving compliments.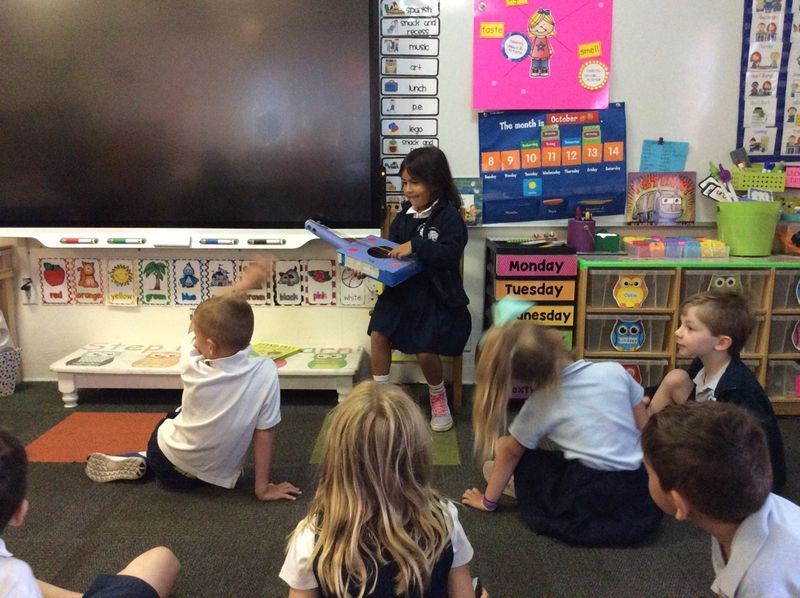 We had a wonderful collection of shakers, drums, and guitars.