On a wet, squishy Friday, there's no better activity than Friday Fun! We got right to it!
Students began their dinosaur stuffie project. The first step was for each student to sketch a dinosaur on a piece of paper.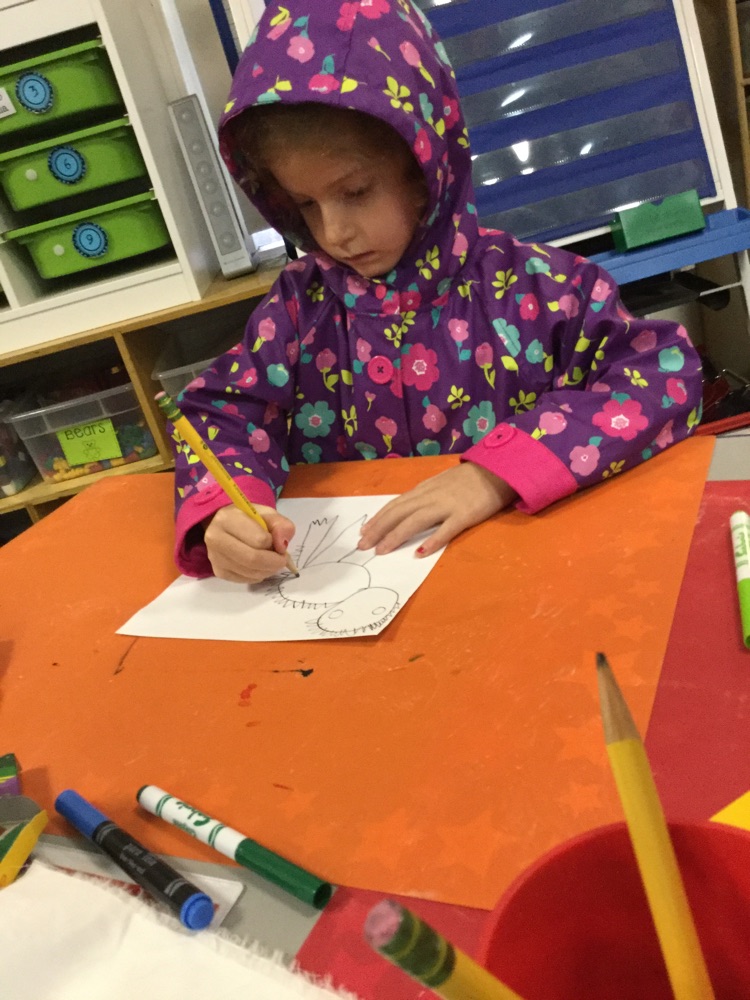 They traced their sketch with Sharpie.
Next, we placed a piece of fabric over the top and had them recreate their sketch on the fabric using fabric markers.
Third, students added color and details!
Next week, students will sew a piece of fabric to the back of their drawing, stuff it with poly fill, and be snuggling with a dinosaur stuffie!
In the kitchen, students whipped up dinosaur pizza while enjoying a read aloud:
It was extra special to have a warm snack on this cold, wet day!