The Gingerbread Unit has arrived, and on what a perfect day, Friday Fun Day! The activities today were all about the classic book, The Gingerbread Boy. In the Book Nook, students listened to the story on CD. The craft activity today was making a gingerbread boy/girl using a marble painting technique. We put paint in the corners of a box top, added a gingerbread cut out and some marbles, and created some fun gingerbread people!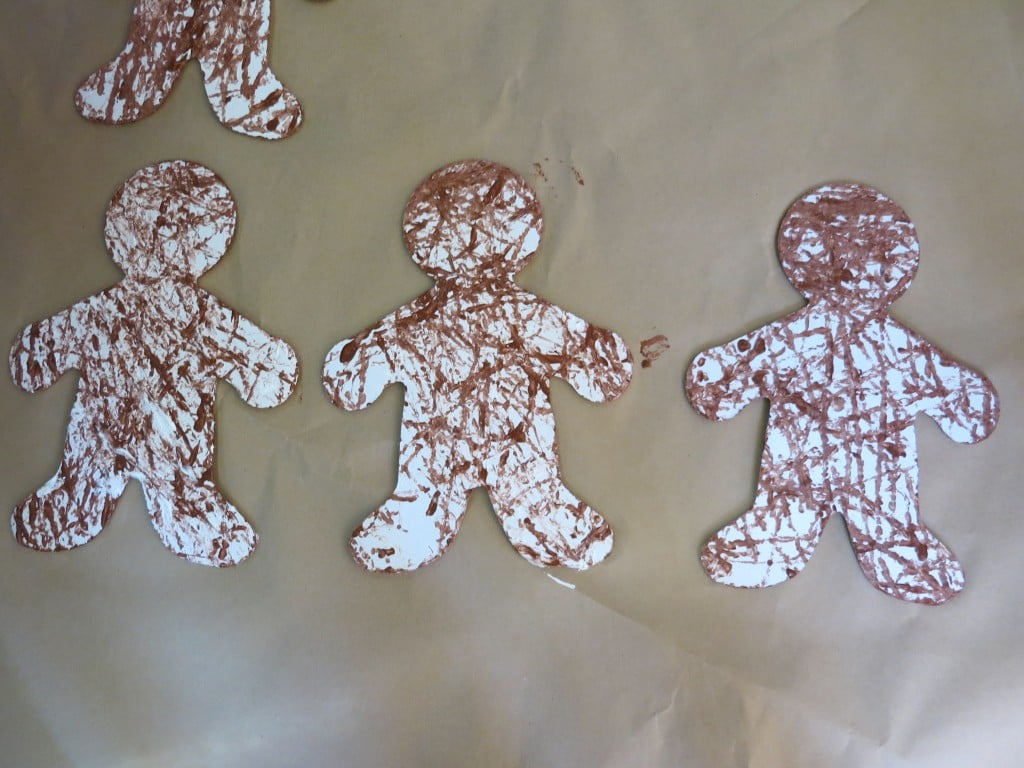 Next week students will decorate their gingerbread people….just wait and see!
In the kitchen we made gingerbread balls. Boy did they smell delicious!
Friday Fun was followed by the formal introduction to the unit. We discussed the characteristics of a folktale and even the history of the gingerbread cookie! Next week I will begin reading aloud some of the many different versions of this classic tale.