Today the kindergarten and first grade students participated in their first service learning project of the year, making blankets for the nonprofit organization, Project Linus.
Project Linus provides homemade blankets to children in need. As we were introducing this project to the students, we touched on the idea that a blanket or special snuggle often provides a feeling of calmness or security to a child. Students shared stories about their special toys or blankets with the class.
Then we had the students move to the corners of the room so that we could lay out the fabric. Each blanket was assigned four students…one student to work on each side.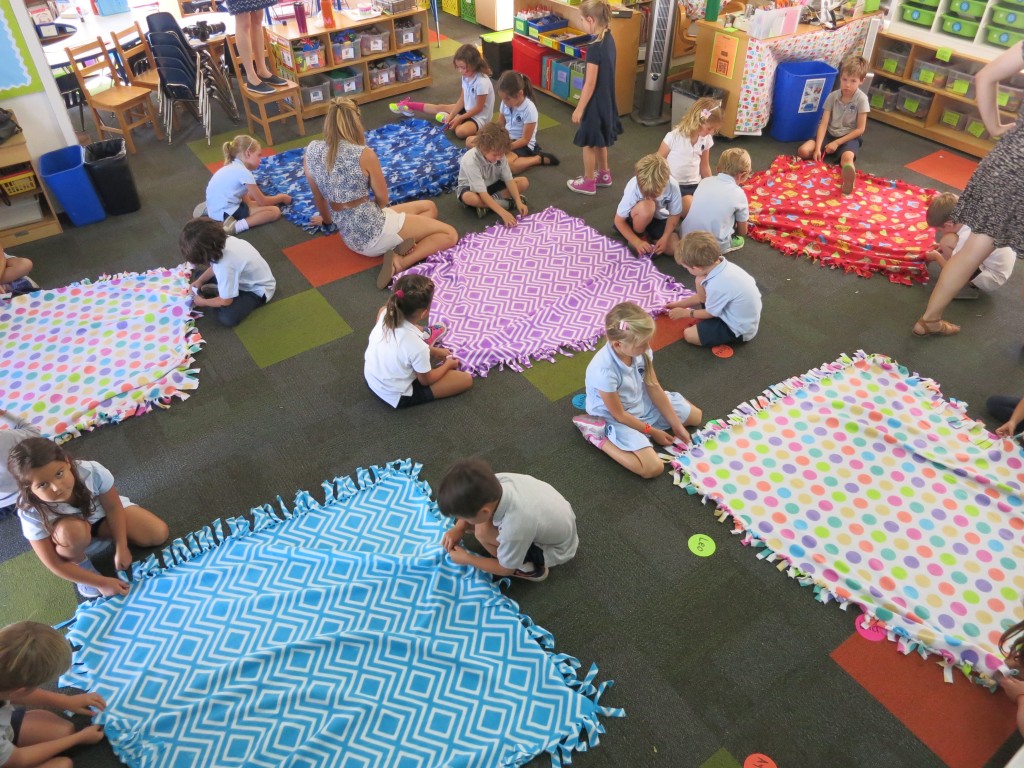 Using their fingers to pull the one inch fabric strips through a pre-cut hole, this activity was also beneficial in strengthening fine motor skills and encouraging teamwork.
The room was silent at the groups worked together. I was impressed with how focused the students were….we could have easily made twice as many blankets if we had more prepared!
The Project Linus Santa Barbara Chapter Coordinator will be stopping by the classroom at the end of the week to receive our donations.
If you are interested in making a no sew fleece blanket for Project Linus, here are the instructions:
If you are interested in preparing blankets for the class to make, please let me know. (I have extra fleece that can be cut….it does take about 30 minutes or more to make all the cuts.) This would be a great ongoing activity for Choice Time.