Kindness is one of the most important character traits. Because of this, Ms. Atkinson and I decided to spend three class sessions discussing and helping students to learn about kindness. For the first session last week, we showed students a quick video about what other children their age think about kindness. A funny read aloud, called Kindness is Cooler, Mrs. Ruler,  followed.
Students then wrote in their Swooper Citizens journals, writing the definition of kindness and giving an example of this special character trait.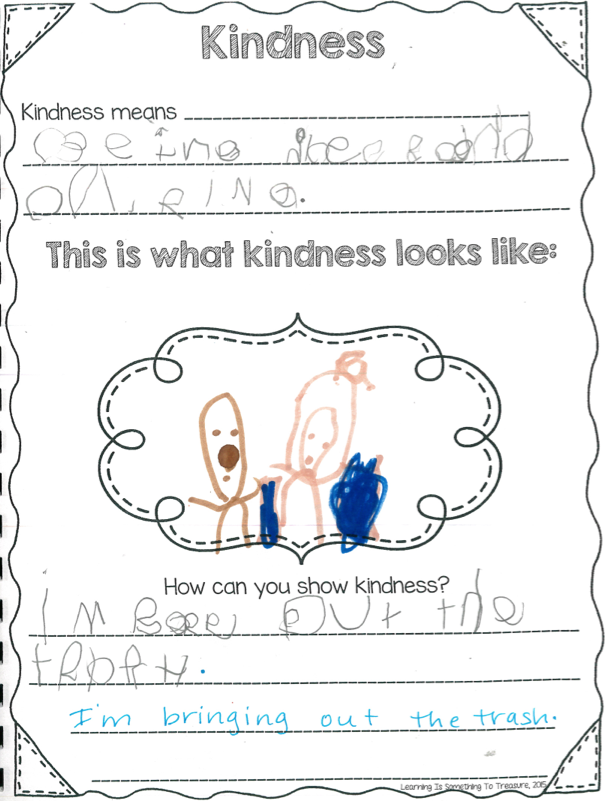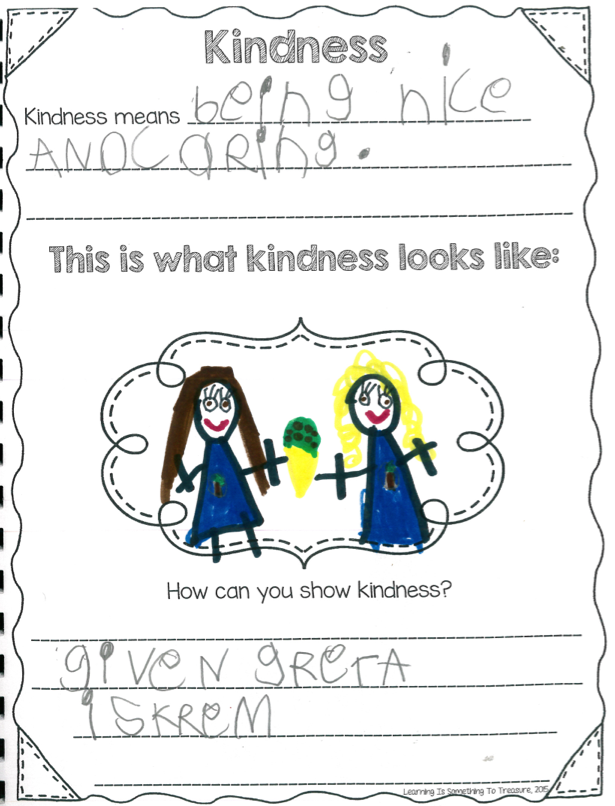 During our second class on kindness, we focused on using manners as a way to demonstrate kindness. We crafted a fun manners game, where Ms. Atkinson created several different scenarios and posted the answers on posters on the walls of the kindergarten room. Students listened to the scenario and walked to the corner that had the correct answer. The phrases we were practicing using were, "thank you," "please," "you're welcome," and "excuse me." Watch one round here:
I then read a REALLY silly book: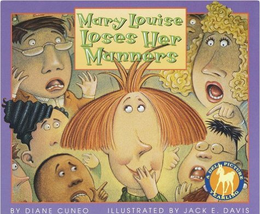 A little girl, Mary Louise, loses her manners….and oh boy, what comes out of her mouth sure got shocked reactions from the kindergartners and first graders. Not only was it a fun book to read, but it was super fun to watch the students' eyes widen when Mary Louise said the opposite of what she was supposed to!
We wrapped up this session with students writing about a time they showed kindness this past week.
Next week we will come together for our first service learning project of the school year. I will share more details about this special activity soon.