Students have had several opportunities now to journal. Last week I introduced the concept of writing with the sweetest picture book, Rocket Writes a Story.
From Amazon, "Rocket loves books and he wants to make his own, but he can't think of a story. Encouraged by the little yellow bird to look closely at the world around him for inspiration, Rocket sets out on a journey. Along the way he discovers small details that he has never noticed before, a timid baby owl who becomes his friend, and an idea for a story."
Writing in kindergarten can be tricky. Like with reading, students arrive in September with different exposure to and confidence in writing. Last year I discovered a journal with writing prompts that proved to be a positive way to build both skills and confidence. This year, the students' reaction has been just as positive. Students who are learning letter sounds appreciate the pictures and word choices, while those who are ready to use their "best guess spelling" have done just that. Here are a few examples of the work that has been done so far: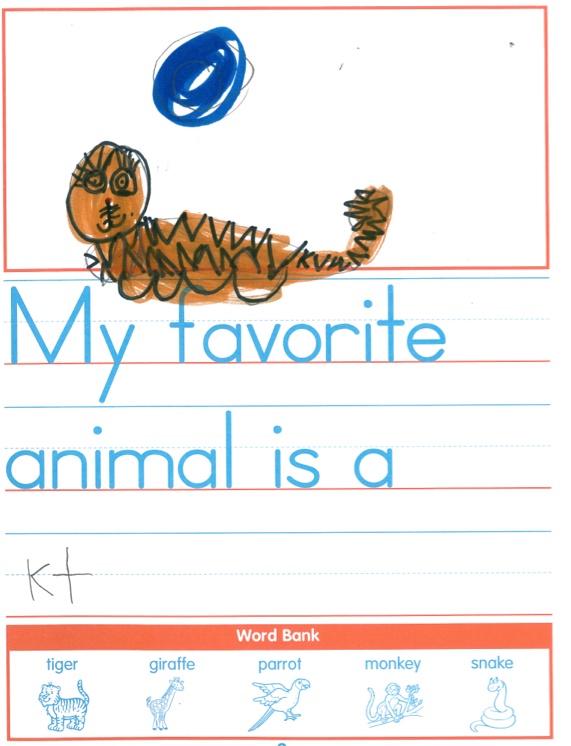 I love this.  "My favorite animal is a kt." Say it out loud…..kitty!
Look at the details in the illustration.
Love the bunny ears!
A perfect example of "best guess spelling."
Tomorrow, students will have a chance to write in their Swooper Citizens journals. I will be to share those samples soon.