Yesterday, as part of our plant unit, students learned the importance of flowers in our ecosystem. Native insects need native plants to survive. More simply stated, native honey bees need wildflowers to live! As the honey bee population is dwindling, simply planting wildflowers can help provide these pollinators a food source while making our surroundings more beautiful.
Next, I read aloud a beautiful piece of literature called Miss Rumphius by Barbara Cooney.
Miss Rumphius promises her grandfather that she will do three things in her life: travel to faraway places, live by the seashore, and make the world more beautiful. She accomplishes her first two goals easily. Making the world more beautiful is a challenge in her eyes, as the places she has visited are stunning. By chance, Miss Rumphius sees some lupines growing out of the rocky soil outside her window. She sees how beautiful they are and decides she can make the world more beautiful by sowing lupine seeds around her town.
And from this, the Kindergarten Wildflower Project was born! I contacted S & S Seeds in Carpinteria and asked for a donation of California Native Wildflower  Mix. They were happy to donate half a pound!
Next I had students sketch a native wildflower.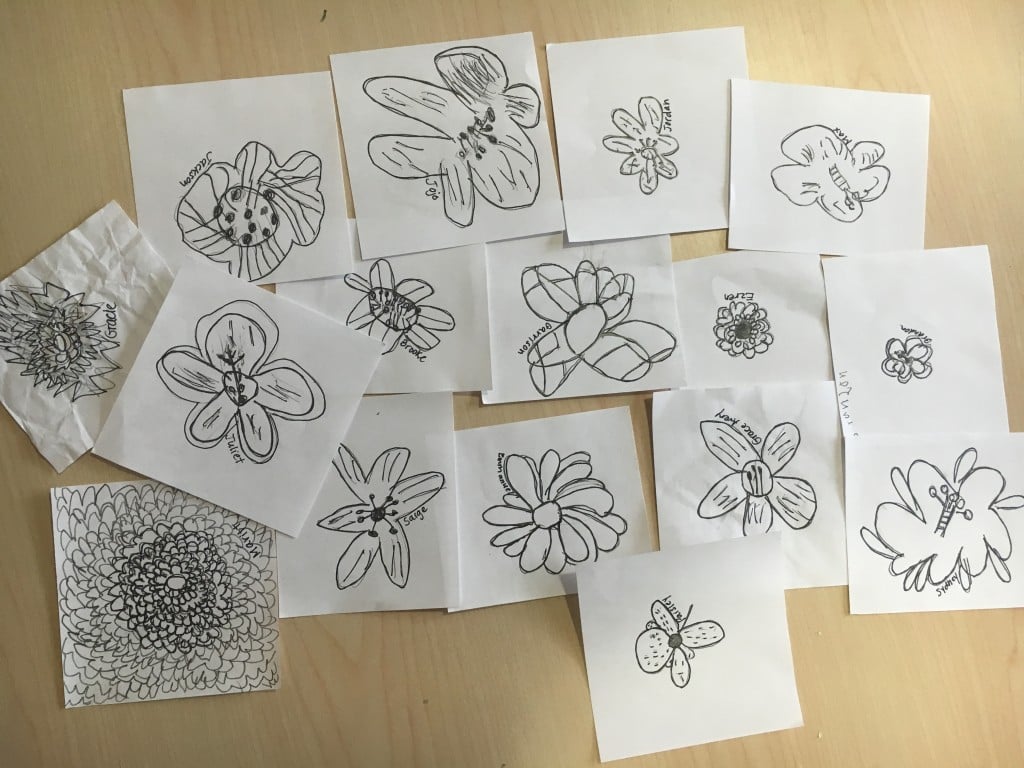 My plan is to shrink these to create a label that we will attach to each little bag we make.
On Friday, students will gently spoon a teaspoon full of seeds into these bags.  We will staple the label to them and be ready to pass them out to our Laguna Blanca community. My goal is to make 200 seed packets to distribute. Stay posted for more information on the distribution of our Wildflower Project packets!