The kindergarten and first grade classes accomplished our second service-learning project of the month yesterday by visiting the retirement community of Valle Verde.
As usual, the bus ride was tons of fun.
When we arrived, I had to snap a quick photo of the students wearing their reindeer hats.  Too cute!
 We quickly entered the Quail Lodge at Valle Verde, and I introduced myself and the students to the residents, who were just delighted to have us there.
We sang four holiday songs.  Here is a little video:
After our songs, students gave each resident a reindeer ornament that they made in art class. I was impressed with how comfortable the children were with the residents. Many opted to sit down next to a resident and have a conversation. It was very sweet to see.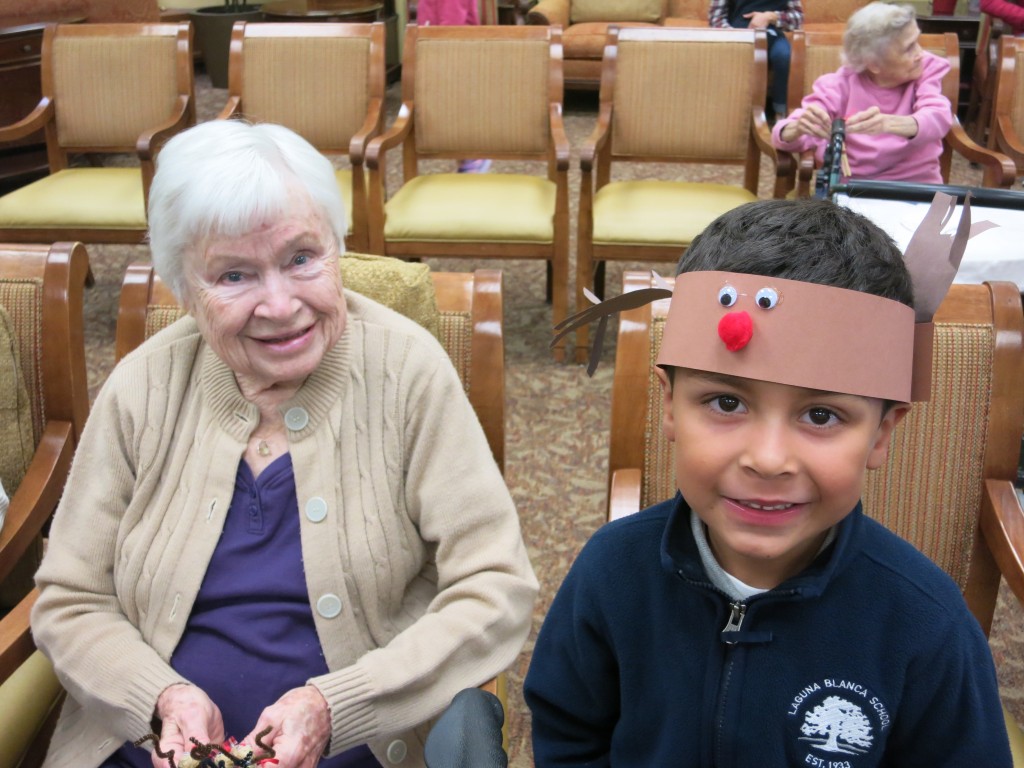 The best part for me was introducing the students to my grandma. She was thrilled with all the extra attention she received!
Ms. Atkinson and I plan to take the students to visit Valle Verde again in February, around Valentine's Day. We are excited to continue fostering this special relationship.