Today we had the chance to be community helpers and bring some holiday cheer to the retirement community of Valle Verde. In preparation of this trip, we made Rudolph the Red Nosed Reindeer hats to wear and Rudolph ornaments to give to our new friends. We practiced singing a collection of familiar holiday songs.
We were met with excited residents, who were eager to hear the children sing, starting with "Rudolph the Red Nosed Reindeer."
 "Santa Claus is Coming to Town" was next.
Then we sang the classic holiday song, "Jingle Bells."
We ended the event with "The Twelve Days of Christmas."
After the singing, the children gave an ornament to each of the residents and enjoyed a snack of juice and cookies.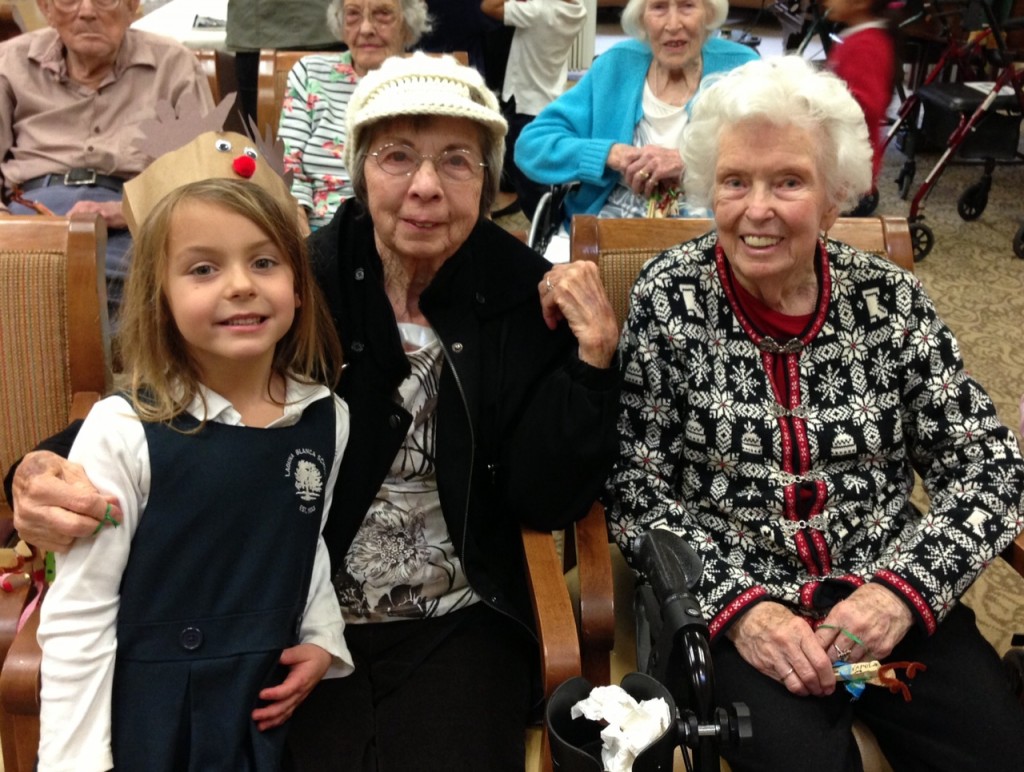 We even met a man who is turning 100 in January! Of course we had to sing "Happy Birthday" to him!
What a wonderful morning! I am so proud of the kiddos and excited that I got to introduce them to my grandma.
The students were a big hit and the residents are hoping we will come back and visit.